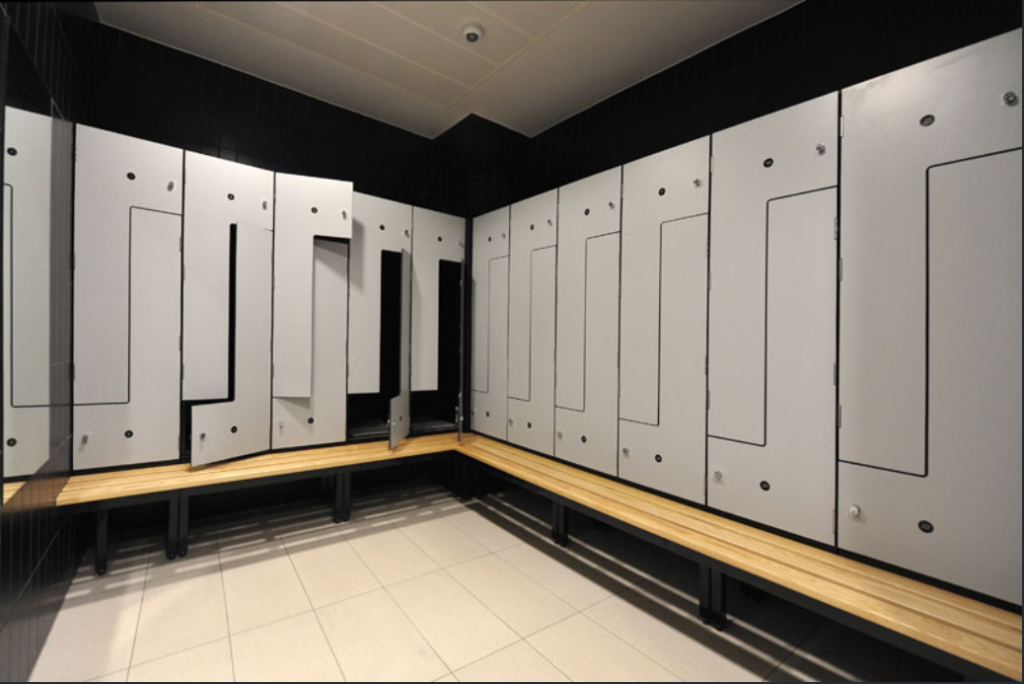 Changing room lockers are a necessary part of both public and private facilities. Used in schools, sporting venues, community spaces, and commercial buildings, they offer an accessible and practical storage solution for all guests visiting. Although the facility's design, build, materials, and finish can vary, there are some consistent designs and elements required for all locker rooms.
The Materials Necessary
The materials used within a locker changing room should be determined by the facility's purpose. Demanding surroundings such as pool facilities require durable materials which can undergo constant water, such as waterproof materials and finishes that will avoid health and safety risks such as mould. Due to the common occurrence of showers within these change rooms, many facilities implement tiled locker rooms and metal lockers, to eliminate any growth of bacteria. Other materials such as graffiti-resistant materials can help maintain a professional facility, such as in schools and public venues where graffiti is frequent. 
The Size Range
Locker changing rooms can range in dimensions, determined by the size of the facility itself or the budget for the design. In general, a changing room will be around 15 percent of the overall facility size. This can vary greatly, as the difference between a public pool changing room will differ compared to the locker room of an extensive golf course club. In the case of locker size, dimensions will vary depending on the purpose. For large sporting facilities that typically involve leaving large amounts of high valued items within the lockers, the sizes increase. Compare this with educational and public facilities that typically store low valued items such as clothing attire, lockers can shrink in size. Analysing both your guests and the value placed on uniform and equipment storage can help you configured the exact space requirements needed for your locker room.
The Style Needed
Transforming a bland locker room into an attractive and clean area can alter how a guest will perceive your facility. Providing clean, organised, and durable designs can showcase your professionalism and build a strong trust with your guests. Implementing other factors such as colour and comfortability can enhance a guest's experience further. Transforming this otherwise practical environment into an exciting area through the design can be significant in offering a happy and comfortable experience, leading to an increase in usage and loyalty. Simple design elements such as choosing the right colours can achieve this, as selecting blues or earth tones within the locker rooms can enhance relaxation and a sense of stability. Implementing a minimal style can also aid in the overall charm, with a simple and easy to clean design aiding in the facility's professionalism. 
The Maintenance Required
While style is important in creating a trusting environment to guests, maintenance is a vital factor when designing a locker room. Offering a strong, practical, and safe locker can make or break your facility, with weak lockers leading to increase in theft and a loss of trust. Investing in an easy-to-use locker can help minimise staff assistance, with no explanations or support required. Cleaning can also be minimal with high-quality materials and designs, with a mild cleaner rather than harsher chemicals to decrease the chance of bacteria. Providing high-quality lockers may seem like an expensive investment prior to opening your facility, but due to the minimal upkeep, these lockers can be functional for years to come without constant issues arising.
Partner with us on your next locker room fit-out. Duraplan, the premium locker solution for combining both innovation and practicality in securing personal belongings. To discover our products and projects, please contact us today.