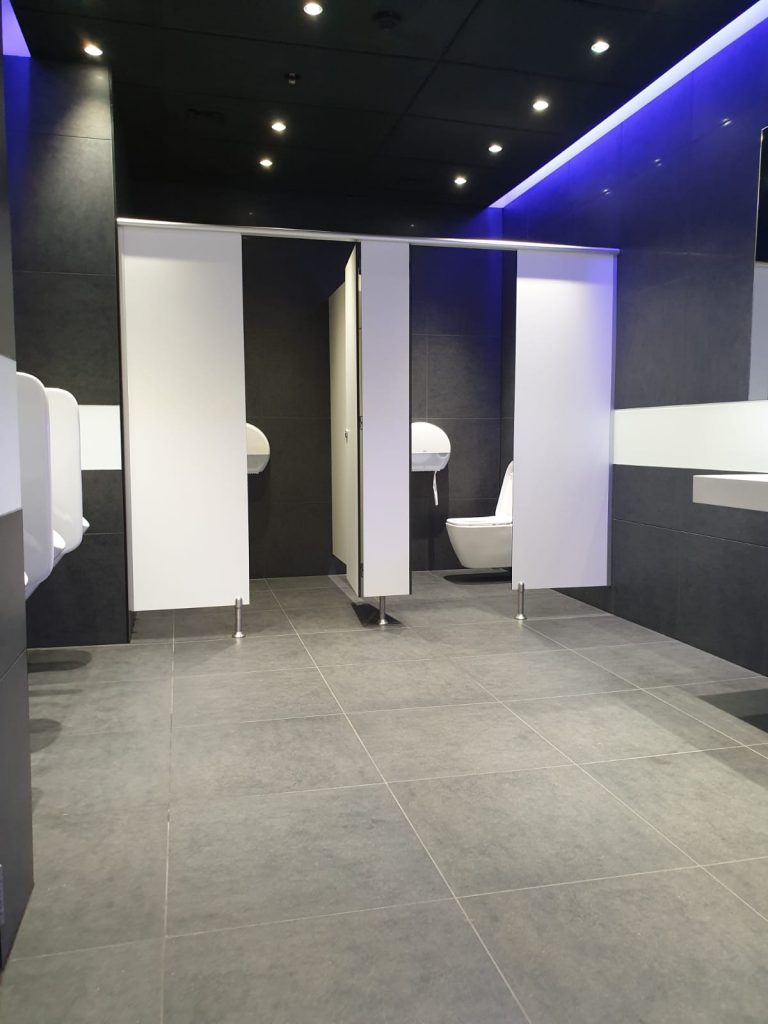 As a business owner, you constantly find ways to boost your employees' morale. These may include creating effective incentive programs, crowd-sourcing company outing ideas and giving substantial bonuses.
A bathroom fit-out probably would be the first thing you think of. However, the condition of your office's restroom is a reflection of how much you value your workforce. If your restrooms look and feel unhygienic, it gives the impression that you don't care for your employees.
Think about the current state of your office's bathrooms – are you satisfied with their cleanliness and the conditions of the fixtures or fittings? If you feel like it's time for an upgrade, take a look at our top tips for a smooth design process.
Fit for purpose
First of all, it's important to remember that an office restroom is a public facility. It has certain criteria and guidelines to meet so that the facilities are safe, hygienic and suitable for the staff who will be using them. Even if it isn't required at the time of the fit-out, you can provide equal access to the toilet for disabled people.
It's also important to make sure you include the appropriate number of toilets, basins urinals to meet the number of your employees. To help you work out how many toilet pans, basins and urinals you need in your building, you can use this toilet calculator from the Ministry of Business, Innovation & Employment.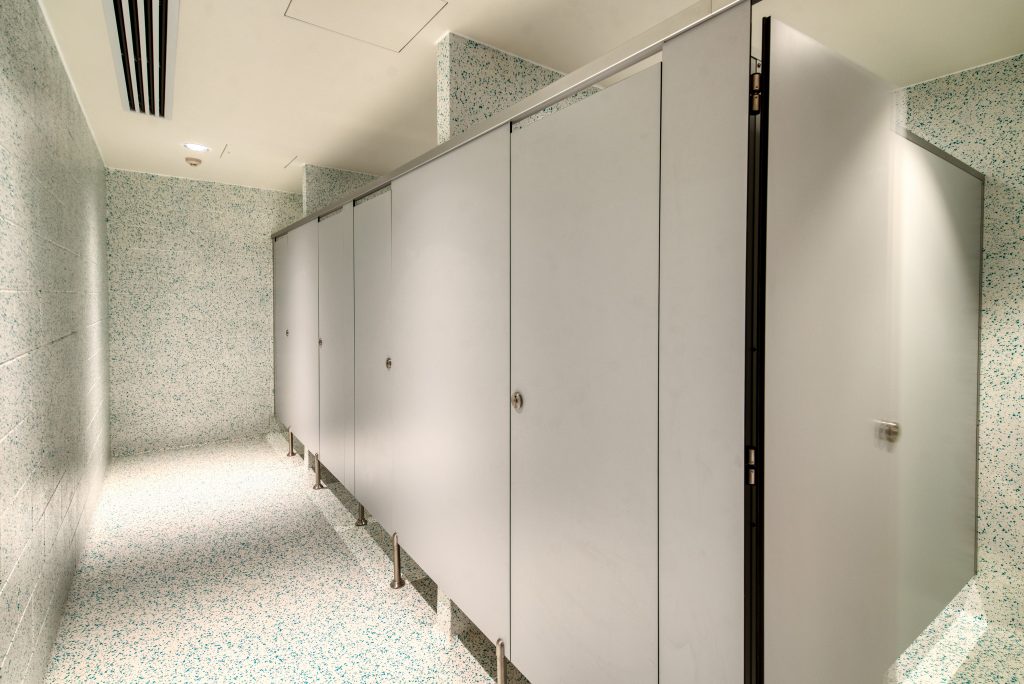 Attractive environment
Attractive facilities tend to have positive effects on staff engagement and morale. Employees feel more valued when their washrooms are clean, stylish and comfortable. When staff satisfaction is enhanced, this leads to improved productivity.
If you want to create an excellent impression on your employees and clients, colour choice is a key factor that makes a world of a difference to standard commercial cubicles. You can introduce your corporate colours to create a coherent and professional feel or opt for a homely bathroom vanity NZ design. You can also have the walls reflect the fantastic and unique culture of your company. For instance, if you're in the tech industry, you can cover the washroom walls with mathematical formulas or reserve an entire section to famous game characters like Mario and Pac-Man.
First-rate facilities
A high-stress work environment can have crippling effects on the mental wellbeing of employees. Apart from lightening the atmosphere with quirky washroom design, place some grooming essentials. For instance, you can equip the ladies' room with wet wipes, sanitary pads and some hand cream. You can even put a small vase of fragrant flowers. In the men's room, fit it up with free mouthwash, teeth floss and lint rollers. These are relatively small additions but they make a big impression on users.
For offices with shower cubicles NZ wide, install showers that offer both hot and cold water. Hot showers are an easy way to relieve muscle pain, congestion and stress. Cold showers, on the other hand, boost energy, rejuvenate the skin and improve general resilience.
Bespoke Bathroom Fit-outs with Duraplan
Set the stage for a better restroom experience in your office with DuraPlan. We have an expansive product range and flexible designs to cater to any project. We also have a dedicated team to oversee operations and update you regularly on the status of your fit-out.
Partner with us on your next restroom fit-out. To learn more about our process, contact us today.