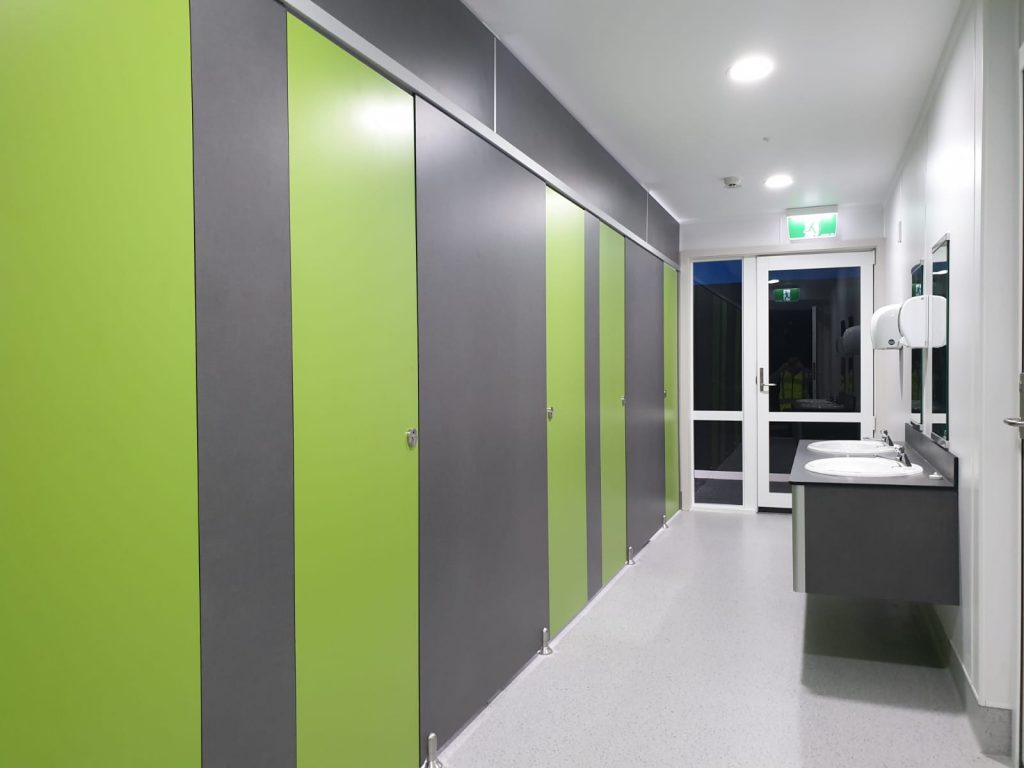 In today's world, environmental consciousness has become the new norm. Establishments are making their interior designs more environmentally sustainable to reduce their carbon footprint, water and energy consumption and landfill waste.
Although much is invested in reducing energy consumption, recycling and swapping items for more natural materials in kitchens and other common areas, one area in an establishment is often overlooked: the office bathroom. They use up large volumes of water because of activities like hand washing, showering and toilet flushing.
The question is: how can you turn your establishment's restroom into an eco-friendly place?
Minimise water use
Use low-flow taps, showerheads and toilets to allow the same water pressure without using the same quantity of water. Swap your standard screw on/off taps with automatic models, so the water only runs when someone's hands are in front of the tap's motion sensor.
Add natural lighting
Reduce your reliance on artificial light by installing skylights or sun tunnels. If lighting is required, use compact fluorescent or light-emitting diode (LED) bulbs. These provide a room with the same amount of illumination using less power. Consider installing a motion sensor to keep the lights on only when someone is using the loo.
Change cleaning products
Ammonia and bleach-based products are effective in cleaning bathrooms, but they're not the eco-friendliest options and are hazardous if not treated before being discharged into rivers or the sea. Opt for natural cleaning materials, particularly those with sustainability certifications.
Choose natural materials
Choose towels and mats made from sustainable materials such as bamboo, cotton and hemp. Extend your use of natural materials to other parts of the restroom, such stone floors, cubicle doors made from reclaimed timber, and ceramic sinks.
Improve air quality
The bathroom is often humid, and humidity leads to mould. Control the excess moisture by installing proper ventilation and an air filter. You can also improve interior air quality by adding greenery.
Use a tankless water heater
Reduce the energy used for hot water in the shower by switching from a tanked water heater to a tankless model. A tankless water heater heats the water required when discharged, saving energy that would be used to heat the whole storage tank.
The demand for sustainability has businesses rethinking their establishment's design of common areas, including bathrooms and changing areas. Although adding sustainable features requires additional effort and money, it helps minimise your business' impact on the environment in the long run. You'll make savings on energy and water bills, too.
Flexible Cubicle Partitioning Solutions by Duraplan
Duraplan is the leading provider of commercial bathroom solutions for schools, offices and hotels in New Zealand. We provide and install partitioning for shower cubicles, changing rooms and toilets. We also offer complete fit-outs and refurbishments that are sleek in design and will fit any look and budget.
Our commercial shower partitions feature a flexible range of designs that match your style and needs. From smooth façades for modern bathrooms to hard-wearing antibacterial panels, we make sure that we provide total privacy for the user.
We are the perfect partner for your project. Call us on 0800 112 235 or e-mail us, and let us help you achieve the ideal look for your bathroom.