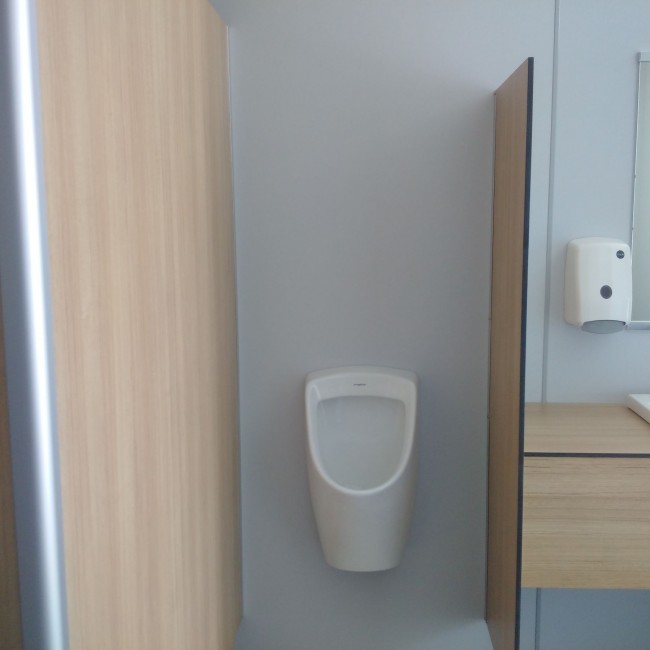 When constructing a commercial property, the design of the bathroom is often not given the importance it deserves. Bathrooms are designed to be simple and functional, prioritising the basic comfort of customers and employees.
For companies moving into pre-existing buildings or businesses that have limited space, maximising the limited square footage in the bathroom can be challenging. Addressing them right away will have an impact on your business' reputation.
Here's how you can make a small bathroom feel bigger:
Colour Palette
White is the default colour used in bathrooms, and it helps make a space appear larger. The use of soft colours like beige, grey and pastels also help reflect light. Add darker-coloured fixtures to contrast the effect of soft-coloured walls.
Use of Mirrors
Designs for tiny houses use mirrors to make a room look bigger than it actually is. Install a lot of mirrors to give the impression that there's plenty of space in the room. This is also helpful for bathroom users who want to check their appearance without jockeying with strangers for a position in front of a few mirrors.
Light
Just like in open spaces, introducing natural light makes a room appear more spacious. Since bathroom users expect a level of privacy, it's not recommended to install large windows. Instead, install windows near the ceiling or opt for a skylight. For indoor lighting, use softer lights instead of those with bright fluorescent bulbs. They are less harsh on the eyes and they give the bathroom a more welcoming atmosphere.
Reflective Surfaces on Partitions
Partitions for showers and toilets provide privacy, but they also make a space feel cramped. The solution? Use partitions with reflective surfaces. Just like mirrors, they give the illusion of a bigger space.
Slim-Line Trashcans
Rubbish bins are often bulky and can feel obtrusive in a cramped bathroom. Choose slim-line, wall-mounted models that don't take up space. Place them near the exit, especially if the bathroom has a tight entrance.
Bathroom Storage
Commercial properties with enough space usually have one utility closet in each of the men's and ladies' bathrooms. To save space, find a separate place for your cleaning materials, preferably outside the two bathrooms.
Though bathrooms are more functional than other areas of a commercial property, they also affect a customer's impression on your business. If your bathroom lacks space, there are ways to make the room feel cosier and more spacious.
Strong and Stunning Commercial Shower Cubicles from DuraPlan
DuraPlan is at the forefront of providing commercial bathroom vanity solutions for corporate, education, health care, hospitality and leisure properties in New Zealand. We specialise in supplying and installing shower cubicles nz, toilets and changing rooms. Our team also does complete fitouts or refurbishments that are sleek in design and friendly for any budget.
Our products for commercial shower partitions are obtained from top manufacturers in New Zealand. Choose from our five available ranges – urban flush front, classic, city trim, senator and altitude range – each with special features that fit any property. We also have customised designs available upon request.
Contact us today to request a brochure or send any enquiries you might have. Call 09 972 7682 or send an email to sales@duraplan.co.nz.