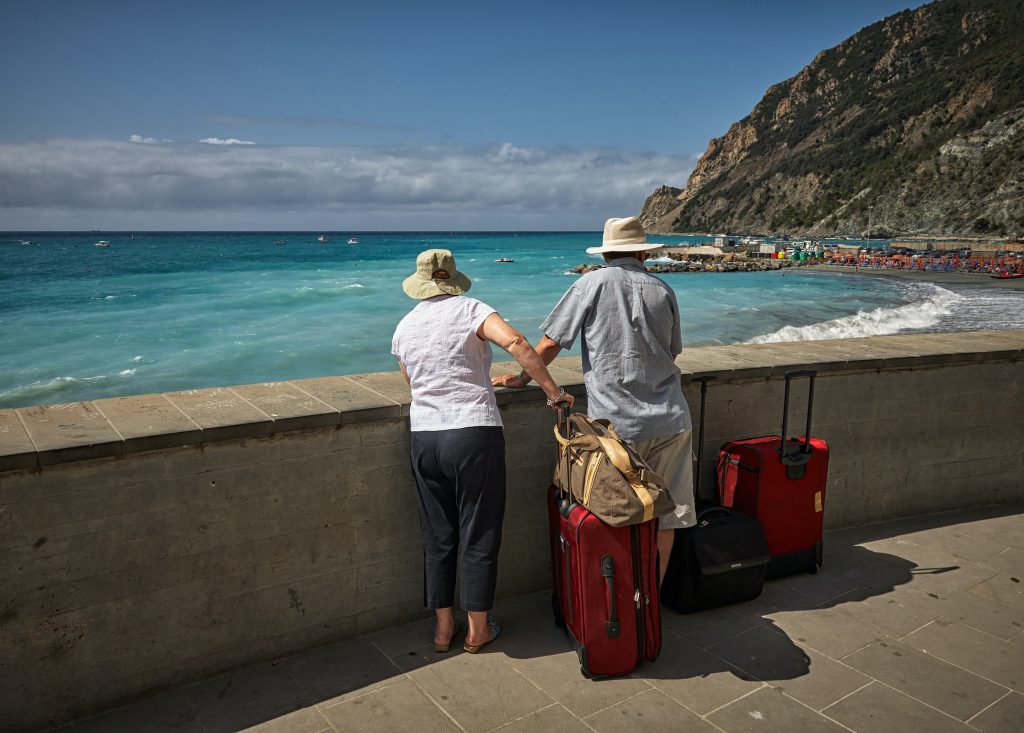 Tourism in New Zealand is a thriving industry, with more people visiting us than ever before. In an April 2018 study by Tourism New Zealand, we welcomed 3.6 million visitors from around the world. Most of them came from Australia, China, the United States, the United Kingdom and Germany. From the same study, 49 per cent of prospective visitors said they wanted to visit New Zealand because of the nation's spectacular landscapes and scenery.
Currently, international tourism contributes $40M to the New Zealand economy daily, and one out of ten jobs is related to the hospitality industry. With the increase in tourism expected to continue, local economies will benefit from the boost.
Your business has a great opportunity to add value to the tourists' experiences, through hospitality and customer experience. Whether you run a B&B, a local store or produce items for sale, you are helping build a memorable New Zealand experience. The provision of public facilities is another area where improvements help develop a strong tourist infrastructure. Public conveniences are an unglamorous but important part of a tourist-friendly environment.
Unfortunately, these basic items are not always available, so don't be surprised if you receive a request from a desperate foreigner to use your toilet. If you are from a touristy area, you may want to invest in your bathroom facilities.
The following are examples of how quality toilet and shower facilities can best benefit your business.
A public clamour for privacy
With a greater volume of tourists comes greater demand for public toilets. The Guardian has reported that 'freedom campers', or tourists who do not use paid accommodation, make use of public loos to wash themselves, their clothes and their cooking utensils. Freedom campers have resorted to using public parks and residents' private gardens to relieve themselves. Because of this, local authorities have enforced stringent measures on freedom campers.
Local governments are currently hoping to add more public toilets to be available by the end of 2018 to meet the influx of tourists. With this solution, public facilities will be more conducive to tourists, and residents will have peace of mind. At Duraplan, we provide high-quality toilet partitions that allow for versatility and offer privacy and ease of use.
Checking in on hotels
While visitors to New Zealand are satisfied with their experience overall, poor accommodation is a cause for concern. According to Tourism New Zealand, most tourists were generally dissatisfied with their lodgings, citing cost, lack of free internet and poor facilities.
DuraPlan wants to help tourists have a memorable New Zealand experience, including the high standards of basic facilities offered. For them to discover the best in hospitality the hotel and accommodation sector need to provide better washing and toilet facilities. City Trim Range, our top-of-the-range shower cubicles nz partitions, are ideal for hotels and reception amenities.
Roughing it
Many New Zealand visitors backpack through different places in the country. A number of private camping grounds, such as holiday parks, Department of Conservation (DOC) campsites and sites available for freedom camping, are equipped with different facilities for backpackers. Cleanliness and hygiene are a cause for concern, especially in public spaces such as these. DuraPlan Compact laminate panels are antibacterial, and our antibacterial compact laminate eliminates the growth of nearly 99 percent of bacteria. They are also able to withstand impact, moisture, wear and tear and last up to ten years.
Top of the range and economical partitioning systems
DuraPlan offers a range of toilet and shower partitions made of quality materials. We provide robust, versatile and durable fixtures for your toilets and restrooms. Contact us at 09 972 7682 for further enquiries.