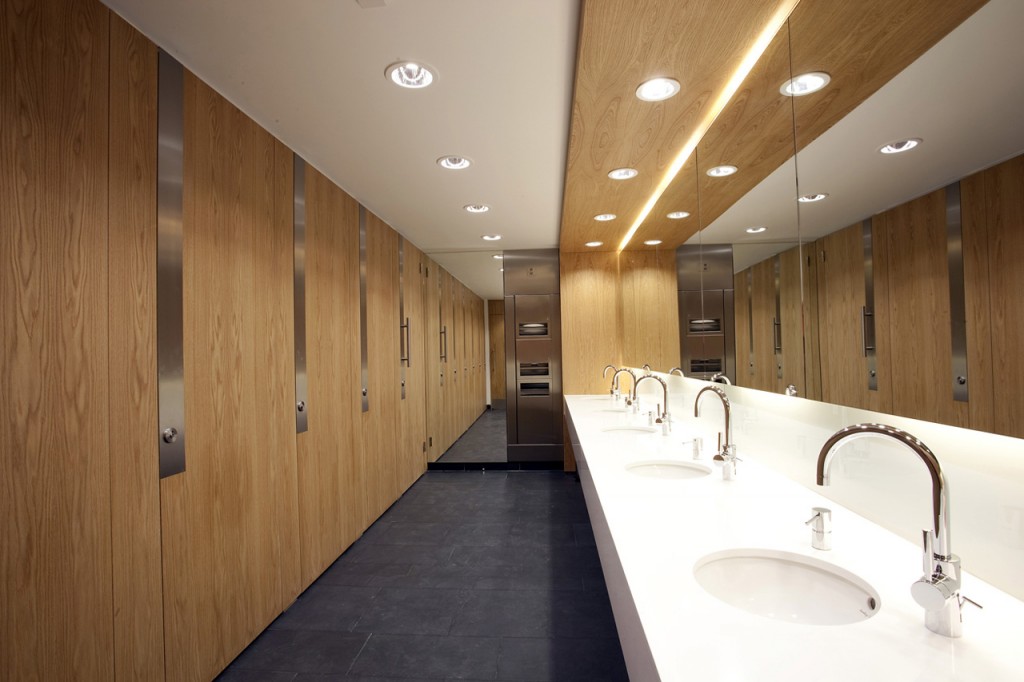 The first impression you give customers will always leave a lasting impression; therefore, cleanliness has a very powerful impact on commercial establishments. It measures the business's way of life. So, the maintenance of your premises will determine whether you attract or repel customers.
It is understandable for you to get carried away by the heavier matters of running a business. This often translates to placing less importance on the finer details. Restroom maintenance, for example, is a common issue for commercial establishments. What happens when you neglect this part of the commercial cleanup process?
You Can Risk Losing Your Customers
Customers are more likely to remember unpleasant experiences than pleasant ones. Negative emotions are more memorable because they involve a comprehensive thought process. Excellent service will always be trumped by the untidiness of the establishment.
An unkempt, foul-smelling restroom may not only turn off your customers but keep them from coming back and doing business with you. One study from Cintas, a US-based company that provides specialised commercial services, found that a majority of customers will avoid returning to a business with a dirty restroom.
In restaurant settings, customers who have an unpleasant restroom experience will complain to the manager, tell their friends about their experience, post about it online, and will likely never return. A reputation marked by a dirty bathroom is especially damaging for restaurants. An unsanitary public area reflects the state of the kitchen's own cleanliness and hygiene.
Apart from the general unkemptness of the restroom, customers also dislike other discomforts such as empty or jammed toilet paper dispensers, clogged or unflushed toilets, doors that do not lock and the lack of soap and water. These minor inconveniences make the establishment look careless and unprofessional.
Growing Your Business with a Clean Restroom
Although it sounds far-fetched, the cleanliness of the restroom and the entire establishment can significantly influence your business' growth. A research study from the University of Alberta in Canada explained that humans naturally associate restroom maintenance with the company's quality of service.
It makes sense to assume that if you dedicate a portion of your business' daily routine to the regular maintenance of your restroom, people will believe that you put the same amount of care and effort to customer care and service. Businesses with clean restrooms are more likely to bring positive customer reinforcement and drive more sales, which is why having a clean and pleasant restroom can definitely give you a competitive edge.
The state of your establishment's work environment also influences employees' morale. Employees are more productive in a clean and hygienic workspace. When they're happy, they are better workers. Their positive outlook will impact their interactions with customers. These will directly influence the latter's experience with your business.
A Competitive Edge with Innovative Bathroom Solutions
Make your commercial bathroom clean and presentable with impressive bathroom wall partitions and panels from Duraplan.
Our very own DuraLam Wall Panels nz system has a proven track record of excellence. Made from thermosetting resins and homogeneously reinforced with cellulose fibres, our bathroom wall system provides a durable, self-supporting structure.
Our wall panel system has high resistance to scratches, stains, moisture and graffiti, which allows you easy and effortless maintenance. These solid-grade antibacterial shower cubicles nz panels are ideal for the wet and dry public environments in New Zealand. Their superior form and function ensure that they retain their high-quality even with constant use over an extended period.
A Leader in Commercial Restroom Solutions
DuraPlan has been a leader in providing innovative commercial restroom solutions for the education, corporate and healthcare sectors. Apart from durable wall panels, we also supply and install changing room cubicles, bench seating nz and charming bathroom vanity. We offer a complete commercial restroom fit-out that equips your property with sleek designs and high-quality materials.
We work closely with our clients so we can provide you with solutions that fit your specific requirements and specifications. From giving you the best advice to providing you with aftersales assistance, we work with you at every step of the way.
Partner with us on your next project. For all your commercial bathroom requirements, contact us today.